Above is the textbook definition of a fiduciary and it's obvious why an investor should work with a professional who's a fiduciary.  Would you want someone who's in a position of being a trustee or someone who simply arranges for the buying and selling of assets (a broker).  To be clear, I am a fiduciary since I don't earn commissions on investments that I recommend to clients.  What this means is I have a fundamental obligation to act in the best interests of your clients and to provide investment advice in your clients' best interests.  I owe my clients a duty of undivided loyalty and utmost good faith and will not engage in any activity in conflict with the interest of any client.
Being a fiduciary has received a lot of attention in recent years and the Department of Labor recently created the fiduciary rule to protect Americans from being overcharged for high commission products in their IRA's.  The fact that they created this rule should indicate how much of a problem this was becoming.  I believe this is a step in the right direction.  Anyone who's a fiduciary in the finance industry, being a C level executive or a board members understands the importance of what this means.
The SEC has written about how an investment advisor must be a fiduciary and what else I must do as a result which you can read here.
A firm called Hightower created a simple whiteboard video that explains the difference between a broker and a fiduciary in a simple and effective way.  What's humorous (or evil) is Hightower is dually registered which means it has a broker-dealer affiliate.  If you're a client and you have a brokerage account and an advisory account, your advisor can earn commissions and earn an advisory fee.  Why that's a problem to me is you don't know whether you're talking to a fiduciary or broker earning a commission in any given moment, even though you're speaking to the same person.
Regardless, enjoy the video.
If you're interested in starting a dialogue and learning how I can help, please click the link below to book a call or meeting
.
BOOK A MEETING OR CALL WITH ME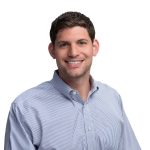 Best Regards,
Jared Toren
CEO & Founder
Proper Wealth Management's ("Proper") blog is not an offering for any investment. It represents only the opinions of Jared Toren and Proper . Any views expressed are provided for information purposes only and should not be construed in any way as an offer, an endorsement, or inducement to invest. Jared Toren is the CEO of Proper, a Texas based Registered Investment Advisor.   All material presented herein is believed to be reliable but we cannot attest to its accuracy. Opinions expressed in these reports may change without prior notice. Information contained herein is believed to be accurate, but cannot be guaranteed. This material is based on information that is considered to be reliable, but Proper and its related entities make this information available on an "as is" basis and make no warranties, express or implied regarding the accuracy or completeness of the information contained herein, for any particular purpose. Proper will not be liable to you or anyone else for any loss or injury resulting directly or indirectly from the use of the information contained in this newsletter caused in whole or in part by its negligence in compiling, interpreting, reporting or delivering the content in this newsletter.  Opinions represented are not intended as an offer or solicitation with respect to the purchase or sale of any security or financial instrument, nor is it advice or a recommendation to enter into any transaction. The material contained herein is subject to change without notice. Statements in this material should not be considered investment advice. Employees and/or clients of Proper may have a position in the securities mentioned. This publication has been prepared without taking into account your objectives, financial situation or needs. Before acting on this information, you should consider its appropriateness having regard to your objectives, financial situation or needs. Proper Wealth Management is not responsible for any errors or omissions or for results obtained from the use of this information. Nothing contained in this material is intended to constitute legal, tax, securities, financial or investment advice, nor an opinion regarding the appropriateness of any investment. The general information contained in this material should not be acted upon without obtaining specific legal, tax or investment advice from a licensed professional.